About GVGS
The school is non-denominational and open entry with a strong focus on student learning and achievement.
The school strives to optimise the learning environment through creating a culture that is genuinely caring and respectful, where each student is recognised for their individual worth. There is a positive community culture and rich Co-curricular Programme which aims to nurture the development of well-rounded young people.
GVGS has a unique story as the school was founded by the local community. It was, from the beginning, a vision created by local people from this community. The school is a product of the culture and community of the Goulburn Valley. It was the Goulburn Valley community, its economy, people, culture and heritage that shaped this vision and then had the courage, persistence and tenacity to make it a reality.
School Profile
The school is located on a generously proportioned site approximately two hours north of Melbourne in the regional centre of Shepparton.
Situated on a 17 hectare site six kilometres north of central Shepparton
Enrolment capacity of 700 students
Typical enrolment:

Years 5 to 6, 50 students per year level
Years 7 to 12, 100 students per year level

Employs approximately 70 teaching staff and 35 operational staff
In Years 5 to 10 the learning programme is founded on the Australian Curriculum
In Years 11 to 12 students complete the Victorian Certificate of Education
Well established high quality facilities
Beautifully maintained and landscaped grounds
The school draws enrolments from across the Goulburn Valley, Northern Victoria and Southern NSW. The enrolment areas include areas surrounding Greater Shepparton such as Seymour, Murchison, Nagambie, Euroa, Benalla, Yarrawonga, Cobram, Tocumwal, Echuca and Kyabram
Our Beliefs
Since foundation one of the school's core aims has been to create an environment which promotes a love of learning and fosters the highest standards of academic achievement for all students.
The school aims to nurture a learning community where students are challenged, supported and nurtured so that they achieve the high expectations to which they aspire.
A deep commitment to the importance of student wellbeing has been another hallmark of the school's core aims since its earliest days. The school recognises that learning and achievement can flourish in an environment where students feel comfortable, safe and where they are each recognised and valued as individuals.
The school is committed to developing well balanced young women and men of character who can make a positive contribution to society at a local and international level.
Mission: Goulburn Valley Grammar School enables all students to make a positive contribution to our changing and challenging world through their skills, knowledge, values, confidence and commitment to excellence.
Our Moral Purpose: We aim to improve the lives of our students through learning. Our school is a learning community where student learning and achievement is at the centre of all that we do. We believe that every student has the ability to learn and grow and we have high expectations of all students. While we are proud of our identity as a regional school, we strive to offer our students the best possible learning opportunities at the state and national level.
Co-education: We believe in the value of co-education, reflecting the belief that girls and boys should have equal access to educational and social opportunities. This belief recognises the importance of the social dimension of learning. It values boys and girls learning and growing up side by side gaining a better understanding of one another's differences and similarities. We recognise the importance of role models and the need to challenge inappropriate stereotypes.
Open Entry: The school policy is that all students are welcome to the school regardless of gender, religion and ethnicity. Applications are considered subject to the student's capacity to participate in and derive substantial benefit from the school's educational programme.
Community: We believe that our school community should strive to be an example of the kind of national and global community we would like to see in the future.
Spirituality: We believe in the basic tenets of the Christian faith as the basis of the values the school holds to be important. We celebrate the major Christian festivals each year. Goulburn Valley Grammar School is not allied to any one denomination of the Christian faith. We see diversity of our student population as one of our strengths.
Democratic Principles: Goulburn Valley Grammar School is committed to providing an environment which adheres to and promotes the principles and practice of Australian democracy, including
accepting governments that are duly elected;
the rule of law;
the equal rights of all before the law;
freedom of religion;
freedom of speech and association; and
the values of openness and tolerance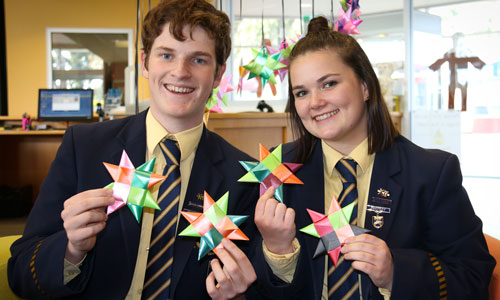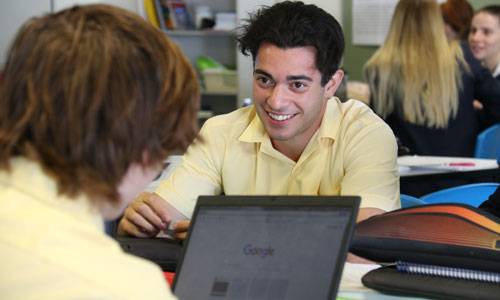 Child Safety
Goulburn Valley Grammar School has zero tolerance for child abuse and is committed to the protection of all children from all forms of child abuse.
The school is committed to acting in a child's best interest and in keeping them safe from harm. The school regards its child protection responsibilities with the utmost importance and, as such, is committed to providing the necessary resources to ensure compliance with all relevant child protection laws and regulations and maintain a child safe culture. The school has developed a Child Protection Programme which comprises work systems, practices, policies and procedures designed to maintain a child safe environment and to embed an organizational culture of child safety within the GVGS community. The programme deals specifically with child protection issues and is designed to ensure compliance with the Victorian Child Safe Standards and related child protection laws.