About GVGS
The school is non-denominational and open entry. We hold high expectations regarding student learning and achievement. At the same time, we place a priority on being a caring and respectful community where each student is recognised. There is a positive community culture and a rich Co-curricular Programme which aims to promote the balanced development of resilient young people.
School Profile
The school is located on a generously proportioned site approximately two hours north of Melbourne in the regional centre of Shepparton.
Enrolment capacity of 700 students
Typical enrolment Years 5 to 6, 50 students per year level and Years 7 to 12, 100 students per year level
Employs approximately 70 teaching staff and 35 operational staff
In Years 5 to 10 the learning programme is founded on the Victorian Curriculum
In Years 11 to 12 students complete the Victorian Certificate of Education
The school draws enrolments from across the Goulburn Valley and Northern Country Victoria including Greater Shepparton, Seymour, Murchison, Nagambie, Euroa, Benalla, Yarrawonga, Cobram, Tocumwal, Echuca and Kyabram
Carefully designed and maintained grounds creating a sense of calm and space
Well-established high-quality facilities
Situated on a 17-hectare site, six kilometres north of central Shepparton
Why we exist: Our mission is to change the lives of young people through learning so that they will have the capability to thrive and contribute ethically to a changing and globalised society.
Co-education:Our school reflects the basic structure of contemporary society where people learn, live and work together regardless of gender or sexual identity. We strongly believe that co-education is the optimal learning environment to ensure that young people emerge as respectful individuals who celebrate and value diversity. We see a moral obligation in striving to reduce sexual and gender discrimination in society through educating young people in a respectful and diverse community.
Open Entry: All students are welcome to the school regardless of gender identity, sexuality, religion or ethnicity, subject to their capacity to participate in and derive substantial benefit from the school's educational programme and philosophy.
Ethical Identity: Our school values articulate the ethical framework that guides our choices, decisions, actions and judgements. The school is not aligned to any religious or faith tradition. We welcome students and staff from all faith and secular beliefs. We see this diversity as a great strength of our community.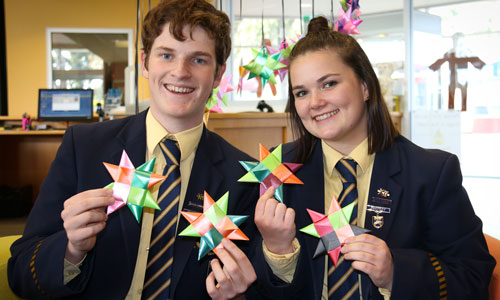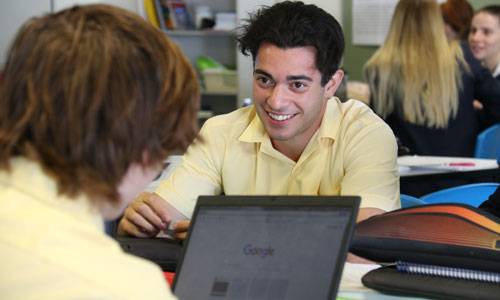 Child Safety
Goulburn Valley Grammar School has zero-tolerance for child abuse and is committed to the protection of all children from all forms of child abuse.
The school is committed to acting in a child's best interest and in keeping them safe from harm. The school regards its child protection responsibilities with the utmost importance and, as such, is committed to providing the necessary resources to ensure compliance with all relevant child protection laws and regulations and to maintain a child safe culture. The school has developed a Child Protection Programme which comprises work systems, practices, policies and procedures designed to maintain a child-safe environment and to embed an organisational culture of child safety within the GVGS community. The programme deals specifically with child protection issues and is designed to ensure compliance with the Victorian Child Safe Standards and related child protection laws.